Alabama WIC Program Locations Find local WIC offices to apply for WIC below. We have listed all of the WIC offices that we have located in Alabama on the right. Find your local WIC location using our Alabama search below.

We have also listed the top cities in District Of Columbia on the right side of the page (OR below for mobile visitors).
Cities in District Of Columbia
Find a wic clinic in your city.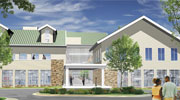 2220 11th St. NW
Washington, DC - 20010
(202) 476-6298

Website
Office hours Mon - Fri. 8:30am-4:30pmWhat is WIC?WIC is a program that provides the following services to pregnant women, new mothers, infants, and children up to age 5:Nutrition counseling and education, Breastfeeding resources and support, Nutrient-rich foods (Foods provided by the program supply
Read more
---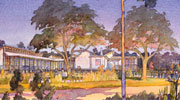 111 Michigan Ave NW
Washington, DC - 20010
(202) 476-5594

Website
Office hours Mon - Fri. 8:30am-4:30pmWhat is WIC?WIC is a program that provides the following services to pregnant women, new mothers, infants, and children up to age 5:Nutrition counseling and education, Breastfeeding resources and support, Nutrient-rich foods (Foods provided by the program supply
Read more
---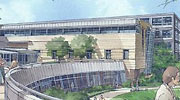 1630 Euclid St NW
Washington, DC - 20009
(202) 476-5479

Website
Office hours Mon. –Tues -Fri. 8:30am-4:30pm. Lunch: 12pm-1pmWhat is WIC?WIC is a program that provides the following services to pregnant women, new mothers, infants, and children up to age 5:Nutrition counseling and education, Breastfeeding resources and support, Nutrient-rich foods (Foods provid
Read more
---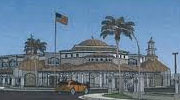 2250 Champlain St NW
Washington, DC - 20009
(202) 476-6986

Office hours Wed. & Thurs. 8:30am-4:30pmWhat is WIC?WIC is a program that provides the following services to pregnant women, new mothers, infants, and children up to age 5:Nutrition counseling and education, Breastfeeding resources and support, Nutrient-rich foods (Foods provided by the program
Read more
---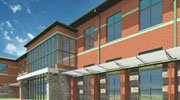 1305 Rhode Island Ave. NE
Washington, DC - 20018
(202) 269-0487

Office hours Tues. & Thurs. 8:30am-5pmWhat is WIC?WIC is a program that provides the following services to pregnant women, new mothers, infants, and children up to age 5:Nutrition counseling and education, Breastfeeding resources and support, Nutrient-rich foods (Foods provided by the program s
Read more
---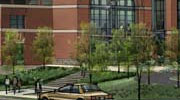 850 Delaware Ave SW, 3rd Floor
Washington, DC - 20024
(202) 548-4549

Website
Office hours Tues. 8:30am-5pmWhat is WIC?WIC is a program that provides the following services to pregnant women, new mothers, infants, and children up to age 5:Nutrition counseling and education, Breastfeeding resources and support, Nutrient-rich foods (Foods provided by the program supply calcium
Read more
---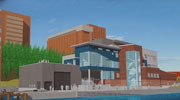 1900 Massachusetts Ave SE
Washington, DC - 20003
202-436-3062

Website
Office hours Friday's only 1:00 pm – 4:00 pmWhat is WIC?WIC is a program that provides the following services to pregnant women, new mothers, infants, and children up to age 5:Nutrition counseling and education, Breastfeeding resources and support, Nutrient-rich foods (Foods provided by the prog
Read more
---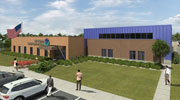 3020 14th St., NW
Washington, DC - 20009
(202) 299-1554

Website
Office hours Mon. - Fri. 8:30am-5pmWhat is WIC?WIC is a program that provides the following services to pregnant women, new mothers, infants, and children up to age 5:Nutrition counseling and education, Breastfeeding resources and support, Nutrient-rich foods (Foods provided by the program supply ca
Read more
---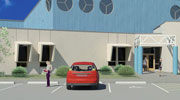 2333 Ontario Rd
Washington, DC - 20009
(202) 232- 6679

Website
Office hours Mon. - Fri. 8:30am-5pmSat. by appointment only 9:00am-1:00pmWhat is WIC?WIC is a program that provides the following services to pregnant women, new mothers, infants, and children up to age 5:Nutrition counseling and education, Breastfeeding resources and support, Nutrient-rich foods (F
Read more
---
3912 Georgia Ave., NW, 3rd Floor
Washington, DC - 20011
(202) 545-8042

Website
Office hours Mon. - Fri. 8:30am-5pmWhat is WIC?WIC is a program that provides the following services to pregnant women, new mothers, infants, and children up to age 5:Nutrition counseling and education, Breastfeeding resources and support, Nutrient-rich foods (Foods provided by the program supply ca
Read more
---