Hawaii WIC Programs, Clinics, and Office Locations
Home
» Hawaii



Hawaii WIC Program Locations
Find local WIC offices to apply for WIC below. We have listed all of the WIC offices that we have located in Hawaii on the right. Find your local WIC location using our Hawaii search below.

---
Search WIC Clinics By Hawaii City:
Enter city name in Hawaii
:
---

Hawaii WIC Further Benefits
Research has shown that there is no better food than breast milk for a baby's first year of life. Breastfeeding provides many health, nutritional, economical and emotional benefits to mother and baby. Since a major goal of the WIC Program is to improve the nutritional status of infants, WIC mothers are encouraged to breastfeed their infants. WIC has historically promoted breastfeeding to all pregnant women as the optimal infant feeding choice, unless medically contraindicated.

WIC mothers choosing to breastfeed are provided information through counseling and breastfeeding educational materials.
Breastfeeding mothers receive follow-up support through peer counselors.
Breastfeeding mothers are eligible to participate in WIC longer than non-breastfeeding mothers.
Mothers who exclusively breastfeed their infants receive an enhanced food package.
Breastfeeding mothers can receive breast pumps, breast shells or nursing supplementers to help support the initiation and continuation of breastfeeding.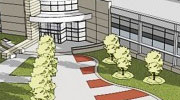 246 North High Street
Columbus, HI - 43215
(614) 644-8006

Email
View Full Details
---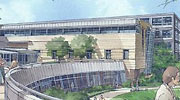 620 Main Street, Bldg. 3456
Honolulu, HI - 96818
808-421-4343

View Full Details
---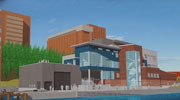 870 Fourth Street
Pearl City, HI - 96782
808-453-6511

Location: Leeward Health Center Annex Call for an appointment.
View Full Details
---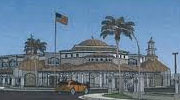 1319 Punahou Street
Honolulu, HI - 96826
808-983-8531

Kapiolani Medical Center for Women and Children WIC clinic: Weekdays 7:30 am - 3:45 pm Saturday Twice a month 8:00 am - 11:30 am Provides nutrition education, breast feeding support, certain nutritious foods for qualified applicants and referrals to other health care agencies. Accessibility: B
View Full Details
---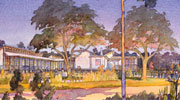 94-275 Mokuola Street, Room 101-A & 200-A
Waipahu, HI - 96797
(808)675-0365

Waipahu WIC Office location. Call to apply for WIC Program. To qualify for Hawaii WIC services you must be either a pregnant, breastfeeding, or postpartum woman, or have children under 5 years old who have nutritional needs, meet federal income guidelines and be a resident of Hawaii. How to Be
View Full Details
---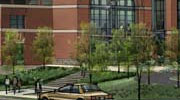 888 North King Street, Ste. 4 & 5
Honolulu, HI - 96817
(808)841-0011

To apply for WIC benefits in Hawaii, you need to visit your local WIC office. WIC Eligibility in HawaiiTo be eligible for WIC you need the following: Be a pregnant woman or be within 6 months after birth or after pregnancy ended.Be breastfeeding, up to 1 year old for the child.Be a postpartum wome
View Full Details
---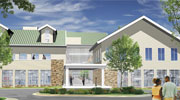 2239 N. School St.
Honolulu, HI - 96819
(808)791-9444

To apply for WIC benefits in Hawaii, you need to visit your local WIC office. WIC Eligibility in HawaiiTo be eligible for WIC you need the following: Be a pregnant woman or be within 6 months after birth or after pregnancy ended.Be breastfeeding, up to 1 year old for the child.Be a postpartum wome
View Full Details
---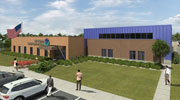 830 California Avenue, Bldg. 2
Wahiawa, HI - 96786
(808)622-6458

Waipahu WIC Office location. Call to apply for WIC Program. To qualify for Hawaii WIC services you must be either a pregnant, breastfeeding, or postpartum woman, or have children under 5 years old who have nutritional needs, meet federal income guidelines and be a resident of Hawaii. How to Be
View Full Details
---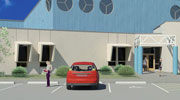 86-260 Farrington Highway
Waianae, HI - 96792
(808)697-3301

To apply for WIC benefits in Hawaii, you need to visit your local WIC office. WIC Eligibility in HawaiiTo be eligible for WIC you need the following: Be a pregnant woman or be within 6 months after birth or after pregnancy ended.Be breastfeeding, up to 1 year old for the child.Be a postpartum wome
View Full Details
---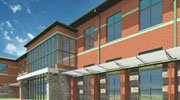 45-691 Keaahala Road
Kaneohe, HI - 96744
(808)233-5470

To apply for WIC benefits in Hawaii, you need to visit your local WIC office. WIC Eligibility in HawaiiTo be eligible for WIC you need the following: Be a pregnant woman or be within 6 months after birth or after pregnancy ended.Be breastfeeding, up to 1 year old for the child.Be a postpartum wome
View Full Details
---