New Hampshire WIC Programs, Clinics, and Office Locations
Home
» New Hampshire



New Hampshire WIC Program Locations
Find local WIC offices to apply for WIC below. We have listed all of the WIC offices that we have located in New Hampshire on the right. Find your local WIC location using our New Hampshire search below.

---
Search WIC Clinics By New Hampshire City:
Enter city name in New Hampshire
:
---

New Hampshire WIC Further Benefits
Research has shown that there is no better food than breast milk for a baby's first year of life. Breastfeeding provides many health, nutritional, economical and emotional benefits to mother and baby. Since a major goal of the WIC Program is to improve the nutritional status of infants, WIC mothers are encouraged to breastfeed their infants. WIC has historically promoted breastfeeding to all pregnant women as the optimal infant feeding choice, unless medically contraindicated.

WIC mothers choosing to breastfeed are provided information through counseling and breastfeeding educational materials.
Breastfeeding mothers receive follow-up support through peer counselors.
Breastfeeding mothers are eligible to participate in WIC longer than non-breastfeeding mothers.
Mothers who exclusively breastfeed their infants receive an enhanced food package.
Breastfeeding mothers can receive breast pumps, breast shells or nursing supplementers to help support the initiation and continuation of breastfeeding.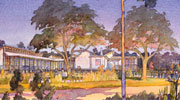 63 Community Way
Keene, NH - 03431
603‐352‐751

Website
BenefitsSupplemental nutritious foods Nutrition education and counseling at WIC clinics Screening and referrals to other health, welfare, and social services Breastfeeding Peer Counseling The WIC program promotes and fully supports a family's efforts to breastfeed for as long as the
View Full Details
---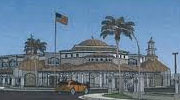 40 Pine St
Manchester, NH - 03103
(603) 668-8010

Website
WIC provides you with basic, healthy foods to assure that your family is getting the nutrition they need. Foods such as milk, cheese, eggs, juice, peanut butter, and cereal are available for your family. In October of 2009 new foods such as fruits and vegetables, whole grain breads and cereals, and
View Full Details
---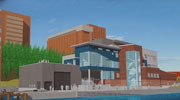 2 Industrial Park Dr
Concord, NH - 03301
(603) 225-2050

Website
View Full Details
---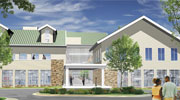 311 New Hampshire 108
Somersworth, NH - 03878
(603) 332-4358

View Full Details
---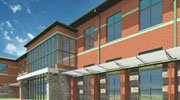 311 Route 108
Somersworth, NH - 03878
603-332-4358

Email
Local wic office and clinic.
View Full Details
---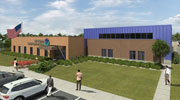 WIC --The Special Supplemental Nutrition Program for Woman, Infants, and Children The WIC Program provides nutritious foods, nutrition education and health screenings to income-eligible pregnant, postpartum and breastfeeding women, and to infants and children up to age five who are at nutriti
View Full Details
---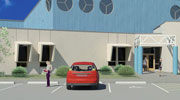 Statewide WIC nutrition services for pregnant women, new mothers, and young children
View Full Details
---