New Mexico WIC Programs, Clinics, and Office Locations
Home
» New Mexico



New Mexico WIC Program Locations
Find local WIC offices to apply for WIC below. We have listed all of the WIC offices that we have located in New Mexico on the right. Find your local WIC location using our New Mexico search below.

---
Search WIC Clinics By New Mexico City:
Enter city name in New Mexico
:
---

New Mexico WIC Further Benefits
Research has shown that there is no better food than breast milk for a baby's first year of life. Breastfeeding provides many health, nutritional, economical and emotional benefits to mother and baby. Since a major goal of the WIC Program is to improve the nutritional status of infants, WIC mothers are encouraged to breastfeed their infants. WIC has historically promoted breastfeeding to all pregnant women as the optimal infant feeding choice, unless medically contraindicated.

WIC mothers choosing to breastfeed are provided information through counseling and breastfeeding educational materials.
Breastfeeding mothers receive follow-up support through peer counselors.
Breastfeeding mothers are eligible to participate in WIC longer than non-breastfeeding mothers.
Mothers who exclusively breastfeed their infants receive an enhanced food package.
Breastfeeding mothers can receive breast pumps, breast shells or nursing supplementers to help support the initiation and continuation of breastfeeding.


WIC is a nutrition program that helps pregnant women, new mothers, and young children eat well, learn about nutrition, and stay healthy. WIC helps pregnant, postpartum and breastfeeding women. We also help children younger than 5.Eligibility Eligibility for WIC is determined by income and nutritiona
View Full Details
---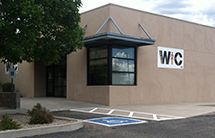 2538 Camino Entrada
Santa Fe, NM - 87507


The 2,300 square foot facility features a large waiting area, WIC classrooms, nutrition offices and secure storage area for WIC supplies.
View Full Details
---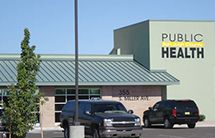 355 South Miller
Farmington, NM - 87401
505-327-6263

Website
Hours of OperationMonday-Friday8:00am-5:00pm (Closed 12:00pm-1:00pm)Call to make an appointment.
View Full Details
---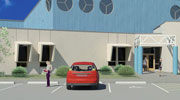 1207 New Mexico 53
Zuni, NM - 87327
505-782-2929

View Full Details
---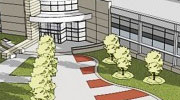 State Road 124 Old Hwy 66
New Laguna, NM - 87038
(505) 552.6067

View Full Details
---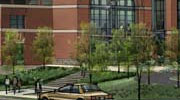 521 New Mexico 50
Pecos, NM - 87552
(505) 757-8552

View Full Details
---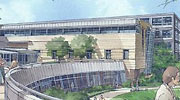 605 Letrado St
Santa Fe, NM - 87505
(505) 476-2602

Website
View Full Details
---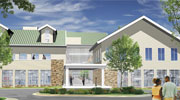 2145 Caja Del Oro Grant Rd
Santa Fe, NM - 87507


View Full Details
---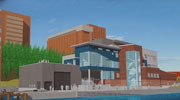 3 Cedar Rd
Algodones, NM - 87001


View Full Details
---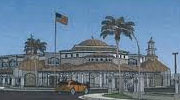 915 W Coal Ave
Gallup, NM - 87301
505 722-4767

View Full Details
---