Alabama WIC Program Locations Find local WIC offices to apply for WIC below. We have listed all of the WIC offices that we have located in Alabama on the right. Find your local WIC location using our Alabama search below.

We have also listed the top cities in Rhode Island on the right side of the page (OR below for mobile visitors).
Cities in Rhode Island
Find a wic clinic in your city.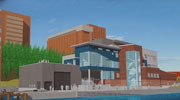 191 MacArthur Blvd
Coventry, RI - 02816
401-828-5335

Website
Office HoursCall for appointmentWomen, Infants and Children (WIC) ProgramMissionTo safeguard the health of low-income women, infants, and children up to age 5 who are at nutrition risk.What we doAssess the nutritional status of our participants.Provide checks for healthy foods based on the clientsβ€
Read more
---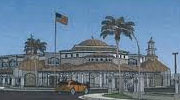 2 Dudley St, Suite 550
Providence, RI - 2905
(401) 274-1122

Website
Office HoursCall for appointmentWomen, Infants and Children (WIC) ProgramMissionTo safeguard the health of low-income women, infants, and children up to age 5 who are at nutrition risk.What we doAssess the nutritional status of our participants.Provide checks for healthy foods based on the clientsβ€
Read more
---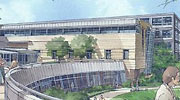 6 John H. Chafee Blvd.
Newport, RI - 02840
(401) 619-5970

Website
Office HoursMonday: 08:00 am – 7:00 pmTuesday: 10:30 am – 7:00 pmWednesday: 08:00 am – 5:00 pmFriday: 08:00 am – 4:30 pmWomen, Infants and Children (WIC) ProgramMissionTo safeguard the health of low-income women, infants, and children up to age 5 who are at nutrition risk.What we doAssess th
Read more
---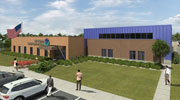 99 Berkshire Street
Providence, RI - 02908
401.752.7590

Website
Office HoursM – 8:30 – 5:00pm(closed for lunch 12:00pm – 1:00pm)T- No WIC ServicesW – 8:30 – 5:00pm(closed for lunch 12:00pm – 1:00pm)Women, Infants and Children (WIC) ProgramMissionTo safeguard the health of low-income women, infants, and children up to age 5 who are at nutrition
Read more
---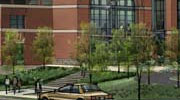 650 Ten Rod Roa
North Kingstown, RI - 02852
401.360.1528

Website
Office HoursCalll for appointmentWomen, Infants and Children (WIC) ProgramMissionTo safeguard the health of low-income women, infants, and children up to age 5 who are at nutrition risk.What we doAssess the nutritional status of our participants.Provide checks for healthy foods based on the clientsβ
Read more
---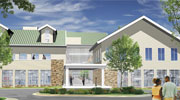 145 Washington Street
West Warwick, RI - 02893
(401) 826-3230

Website
Office HoursWednesday 8:30am-4:30pmFriday 8:30am-4:30pmWomen, Infants and Children (WIC) ProgramMissionTo safeguard the health of low-income women, infants, and children up to age 5 who are at nutrition risk.What we doAssess the nutritional status of our participants.Provide checks for healthy foods
Read more
---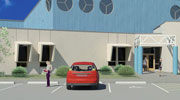 550 Hartford Avenue
Providence, RI - 02909
401.752.7920

Website
Office HoursM – 8:30 – 5:00pm(closed for lunch 12:00pm – 1:00pm)T- 10:30 – 7:00pm(closed for lunch 1:30pm – 2:30pm)W – 8:30 – 5:00pm(closed for lunch 12:00pm – 1:00pm)Th – 8:00 – 4:30pm(closed for lunch 12:00pm – 1:00pm)Fr – 8:00 – 4:30pm(closed for lunch 12:00pm – 1:00pm
Read more
---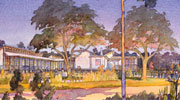 621 Dexter Street
Central Falls, RI - 02863
401.752.7827

Website
Office HoursM – 8:30 – 5:00pm(closed for lunch 12:00pm – 1:00pm)T- 10:30 – 7:00pm(closed for lunch 1:30pm – 2:30pm)W – 8:30 – 5:00pm(closed for lunch 12:00pm – 1:00pm)Th – 8:00 – 4:30pm(closed for lunch 12:00pm – 1:00pm)Fr – 8:00 – 4:30pm(closed for lunch 12:00pm – 1:00pm
Read more
---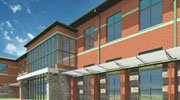 150 Franklin St
Bristol, RI - 02809
(401) 253-7577

Website
Office HoursTuesday 08:00 am – 4:30 pmThursday 08:00 am – 4:30 pmWomen, Infants and Children (WIC) ProgramMissionTo safeguard the health of low-income women, infants, and children up to age 5 who are at nutrition risk.What we doAssess the nutritional status of our participants.Provide checks for
Read more
---
185 Main St
Burrillville, RI - 02859
(401) 567-0510

Website
Office HoursCall for appointmentWomen, Infants and Children (WIC) ProgramMissionTo safeguard the health of low-income women, infants, and children up to age 5 who are at nutrition risk.What we doAssess the nutritional status of our participants.Provide checks for healthy foods based on the clientsβ€
Read more
---