Home
»
Arkansas WIC Programs
»
Batesville WIC Programs
Independence County Health Unit - Batesville
120 Weaver Ave.
Batesville, AR - 72501
870-793-8847

---
About Independence County Health Unit - Batesville
This is a local county health unit.
Services: WIC
Nutrition
Peer Counseling /Breast pumps

The WIC program is the Special Supplemental Nutrition Program for Women, Infants and Children. The Arkansas WIC Program is administered by the Arkansas Department of Health through a grant provided by the Food and Nutrition Service (FNS) of the United States Department of Agriculture (USDA).
WIC provides:
- Supplemental foods high in nutrients during time of critical growth and development.
- Nutrition education designed to improve dietary habits and health status and to emphasize the relationship between nutrition and health.
- Information, support and encouragement for breastfeeding.
- Referrals for other health services.

Pregnant, breastfeeding and postpartum women, infants and children under age 5 may qualify if they live in Arkansas, have a nutritional need and have an income at or below WIC guidelines or receive Medicaid, ARKids, TEA or SNAP (Food Stamps).

Information about WIC can be obtained from any local county health unit between the hours of 8:00 a.m. and 4:30 p.m. Monday through Friday.

Arkansas WIC participants receive WIC Food Checks and Cash Value Benefit Checks (CVBs) to purchase specific foods each month that are designed to supplement their diets with specific nutrients.

WIC foods include iron-fortified infant formula, infant cereal, infant baby food fruits and vegetables, iron-fortified adult cereal, vitamin C-rich juice, milk, cheese, eggs, whole grains, dried or canned beans, fruits and vegetables, peanut butter, and canned fish. Special infant formulas may be provided when prescribed by a physician for a specific medical condition. A soy-based beverage is also available as a milk alternative; however a prescription is required for children.

The Arkansas WIC Program provides food checks and Cash Value Benefit (CVBs) checks that participants use at WIC-authorized grocery stores. The food check list the foods and quantities and the CVBs show the dollar amount of fruits and vegetables that can be purchased at the WIC-authorized grocery store.

The WIC Farmer\'s Market Nutrition Program provides food checks that can be used to purchase fresh fruits and vegetables at participating farmer\'s markets and authorized farmers. A variety of fresh nutritious, unprepared locally grown fruits, vegetables and herbs may be purchased with the coupons. Nutrition education is provided by the WIC Program to encourage participants to improve and expand their diets by adding fruits and vegetables they buy with their Farmers\' Market coupons.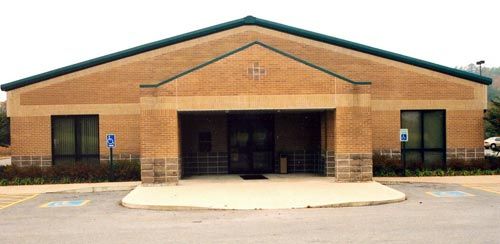 Locate Independence County Health Unit - Batesville
---
---