Alabama WIC Program Locations Find local WIC offices to apply for WIC below. We have listed all of the WIC offices that we have located in Alabama on the right. Find your local WIC location using our Alabama search below.

We have also listed the top cities in Maryland on the right side of the page (OR below for mobile visitors).
Cities in Maryland
Find a wic clinic in your city.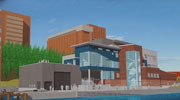 12501 Willowbrook Road SE
Cumberland, MD - 21502
(301) 759-5020

Website
WIC is the Special Supplemental Nutrition Program for Women, Infants and Children. WIC provides health assessments and referrals, nutrition education, breastfeeding support and supplemental foods for qualified families throughout Allegany County. We have appointments available in Cumberland, Western
Read more
---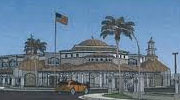 3 Harry S. Truman Parkway
Annapolis, MD - 21401
(410) 222-6797

Website
Office hours Call for appointmentWelcome!The Maryland WIC Program is a supplemental nutrition program for women, infants and children under the age 5.About WIC. WIC is a federally funded program that provides healthy supplemental foods and nutrition counseling for pregnant women, new mothers, infan
Read more
---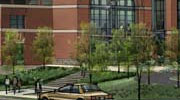 791 Aquahart Road, Suite 200
Glen Burnie, MD - 21061
(410) 222-6797

Website
Office hours Call for appointmentWelcome!The Maryland WIC Program is a supplemental nutrition program for women, infants and children under the age 5.About WIC. WIC is a federally funded program that provides healthy supplemental foods and nutrition counseling for pregnant women, new mothers, infan
Read more
---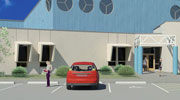 621 N. Eden Street
Baltimore, MD - 21205
(410) 396-9427

Website
Office hours Call for appointmentWelcome!The Maryland WIC Program is a supplemental nutrition program for women, infants and children under the age 5.About WIC. WIC is a federally funded program that provides healthy supplemental foods and nutrition counseling for pregnant women, new mothers, infan
Read more
---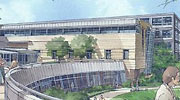 5610 Harford Road
Baltimore, MD - 21214
(410) 396-9427

Website
Office hours Call for appointmentWelcome!The Maryland WIC Program is a supplemental nutrition program for women, infants and children under the age 5.About WIC. WIC is a federally funded program that provides healthy supplemental foods and nutrition counseling for pregnant women, new mothers, infan
Read more
---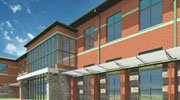 4536 Edmondson Avenue
Baltimore, MD - 21229
(410) 396-9427

Website
Office hours Call for appointmentWelcome!The Maryland WIC Program is a supplemental nutrition program for women, infants and children under the age 5.About WIC. WIC is a federally funded program that provides healthy supplemental foods and nutrition counseling for pregnant women, new mothers, infan
Read more
---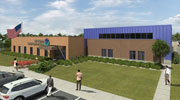 7701 Wise Avenue
Baltimore, MD - 21222
410-887-6000

Website
Office hours Call for appointmentMon-Fri: 8-4:30Welcome!The Maryland WIC Program is a supplemental nutrition program for women, infants and children under the age 5.About WIC. WIC is a federally funded program that provides healthy supplemental foods and nutrition counseling for pregnant women, new
Read more
---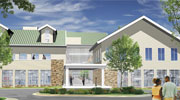 148 Chartley Drive
Reisterstown, MD - 21136
(410) 887-6000

Website
Office hours Call for appointmentWelcome!The Maryland WIC Program is a supplemental nutrition program for women, infants and children under the age 5.About WIC. WIC is a federally funded program that provides healthy supplemental foods and nutrition counseling for pregnant women, new mothers, infan
Read more
---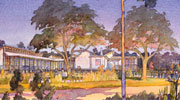 1321 Woodbridge Station Way
Edgewood, MD - 21040
(410) 612-1776

Website
Office hours Call for appointmentMonday-Friday 8:00 a.m.-4:30 p.m.3rd Monday of each month: 11:00 a.m.-7:00 p.m.Welcome!The Maryland WIC Program is a supplemental nutrition program for women, infants and children under the age 5.About WIC. WIC is a federally funded program that provides healthy sup
Read more
---
7450 Albert Rd., 1st Floor
Brandywine, MD - 20613
(301) 888-2233

Website
Office hours Call for appointmentWelcome!The Maryland WIC Program is a supplemental nutrition program for women, infants and children under the age 5.About WIC. WIC is a federally funded program that provides healthy supplemental foods and nutrition counseling for pregnant women, new mothers, infan
Read more
---