Colorado WIC Program Locations Find local WIC offices to apply for WIC below. We have listed all of the WIC offices that we have located in Colorado on the right. Find your local WIC location using our Colorado search below.

We have also listed the top cities in Colorado on the right side of the page (OR below for mobile visitors).
Cities in Colorado
Find a wic clinic in your city.
589 South Banner St.
Elizabeth, CO - 80107
(303) 363-3004

Email
Hours 2nd Tuesday of the month. By appointment only. The Colorado WIC Program provides: - Nutrition education including breastfeeding support - Nutritious foods to supplement a person\'s routine diet - Screening and referral WIC participants must meet certain financial requirements.
Read more
---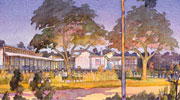 603 Main
Ordway, CO - 81063
719-383-3051

Office Hours: Call for appointment. WIC The Special Supplemental Nutrition Program for Women, Infants, and Children (WIC) is a nutrition program that provides nutritious groceries, nutrition education, breastfeeding support and other services free of charge to Colorado families who qualify. WI
Read more
---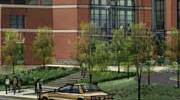 11115 W. U.S. Highway 24, Unit 2C
Divide, CO - 80814
719-687-6416

Office HoursVariable Hours, please call WIC The Special Supplemental Nutrition Program for Women, Infants, and Children (WIC) is a nutrition program that provides nutritious groceries, nutrition education, breastfeeding support and other services free of charge to Colorado families who
Read more
---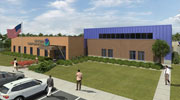 1206 Luther PO Box 414
Eads, CO - 81036
719-438-5782

Office Hours2nd Friday of the month 9:15am - 5pm WIC The Special Supplemental Nutrition Program for Women, Infants, and Children (WIC) is a nutrition program that provides nutritious groceries, nutrition education, breastfeeding support and other services free of charge to Colorado famil
Read more
---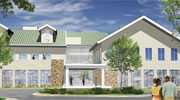 326 8th Street
Hugo, CO - 80821
719-743-2526

Office HoursVariable Hours, please call WIC The Special Supplemental Nutrition Program for Women, Infants, and Children (WIC) is a nutrition program that provides nutritious groceries, nutrition education, breastfeeding support and other services free of charge to Colorado families who qualify
Read more
---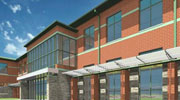 7000 North Broadway #400
Denver, CO - 80221
(303) 426-5232

Website
Office HoursMonday - Friday, 7 am - 5 pm WIC The Special Supplemental Nutrition Program for Women, Infants, and Children (WIC) is a nutrition program that provides nutritious groceries, nutrition education, breastfeeding support and other services free of charge to Colorado families who
Read more
---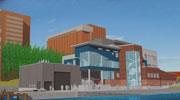 209 East Main
Rangely, CO - 81648
970-878-9525

Office HoursWednesdays, 8 am ‐ 4:30 pm WIC The Special Supplemental Nutrition Program for Women, Infants, and Children (WIC) is a nutrition program that provides nutritious groceries, nutrition education, breastfeeding support and other services free of charge to Colorado families who qualif
Read more
---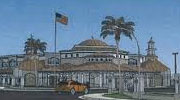 1531 Colorado Blvd
Idaho Springs, CO - 80452
303‐670‐7546

Office Hours Tuesdays & Thursdays, 7 am ‐ 5:00 pm WIC The Special Supplemental Nutrition Program for Women, Infants, and Children (WIC) is a nutrition program that provides nutritious groceries, nutrition education, breastfeeding support and other services free of charge to Colorad
Read more
---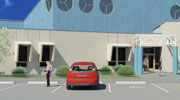 701 Park Ave.
Las Animas, CO - 81054
719-456-0517

Office HoursMonday - Friday, 8 am - 5 pm WIC The Special Supplemental Nutrition Program for Women, Infants, and Children (WIC) is a nutrition program that provides nutritious groceries, nutrition education, breastfeeding support and other services free of charge to Colorad
Read more
---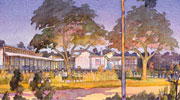 20 Eagle County Road, Suite E
El Jebel, CO - 81623
970-704-2760

Office HoursMonday - Thursday 8 am - 5 pm WIC The Special Supplemental Nutrition Program for Women, Infants, and Children (WIC) is a nutrition program that provides nutritious groceries, nutrition education, breastfeeding support and other services free of charge to Colorado families who quali
Read more
---