Maryland WIC Program Locations Find local WIC offices to apply for WIC below. We have listed all of the WIC offices that we have located in Maryland on the right. Find your local WIC location using our Maryland search below.

We have also listed the top cities in Maryland on the right side of the page (OR below for mobile visitors).
Cities in Maryland
Find a wic clinic in your city.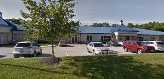 1321 Woodbridge Station Way
Edgewood, MD - 21040
(410) 612-1776

Website
Office hours Call for appointmentMonday-Friday 8:00 a.m.-4:30 p.m. 3rd Monday of each month: 11:00 a.m.-7:00 p.m. Welcome!The Maryland WIC Program is a supplemental nutrition program for women, infants and children under the age 5.About WIC. WIC is a federally funded program that provides hea
Read more
---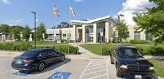 9411 Whiskey Bottom Rd
Laurel, MD - 20723
410-313-0630

Website
Hours: 8:00am - 4:30 pm Monday through Friday Proof of Identity for the Person/Child Being Enrolled (Bring ONE) - Birth Certificate - Drivers License or MVA Identification Card - Social Security Card - Picture Identification (Government, School, Employment) Proof of Address (Brin
Read more
---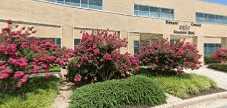 7180 Columbia Gateway Drive
Columbia, MD - 21046
410-313-7510

Website
To enroll in WIC in Howard County, you need the following: Proof of Identity for the Person/Child Being Enrolled Proof of Address Proof of Household Income Proof of Pregnancy (If Pregnant)Immunization Record (Infant or Child)WIC Referral Form (If Available)Hours of operation: Between 8:00 AM
Read more
---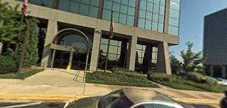 9001 Edmonston Road, Suite 40
Greenbelt, MD - 20770
240-638-1270

Website
WIC Clinic. Hours: Mondays through Fridays and some Saturdays. Call WIC Center for hours of operation. This location is also a Community Health Clinic. Info: Community Clinic, Inc. (CCI) is a nonprofit, community-based health care agency serving people in Montgomery and Prince Georges counties
Read more
---

9314 Piscataway Rd
Clinton, MD - 20735
(301) 856-9600

Website
Requirements: Proof of Identity for the Person/Child Being Enrolled (e.g birth certificate, driver's license, sss card, picture identification)Proof of Address (e.g driver's license, official bill or statement, copy of lease)Proof of Household Income (e.g recent pay subs or benefits letter, medica
Read more
---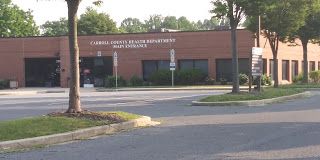 290 South Center Street
Westminster, MD - 21157
410-876-4898

Website
WIC provides healthy supplemental foods and nutrition counseling for income eligible pregnant, postpartum and breast-feeding women, as well as children under age five with medical/nutritional risk factors. In the State of Maryland, a person must meet all of the following requirements: be a reside
Read more
---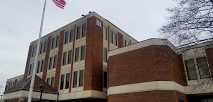 11006 L-10 Veirs Mill Road
Wheaton, MD - 20902
301-933-6680

Website
WIC Clinic. Hours: Mondays through Fridays and some Saturdays. Call WIC Center for hours of operation. This location is also a Community Health Clinic. Info: Community Clinic, Inc. (CCI) is a nonprofit, community-based health care agency serving people in Montgomery and Prince Georges counties who
Read more
---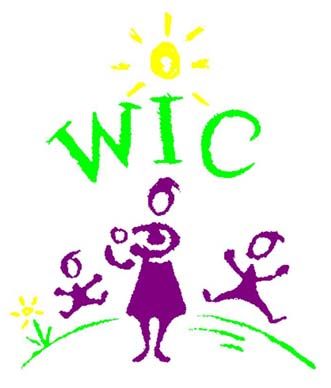 7676 New Hampshire Avenue, Suite 220
Takoma Park, MD - 20912
301-439-7373

Website
WIC Clinic. Hours: Monday to Saturday from 8:00 to 4:30. This location is also a Community Health Clinic. Info: Community Clinic, Inc. (CCI) is a nonprofit, community-based health care agency serving people in Montgomery and Prince Georges counties who are uninsured or under-insured. CCI welcomes a
Read more
---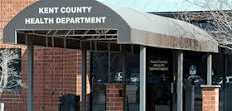 151 Dixon Drive, Suite 2
Chestertown, MD - 21620
410-810-0125

Website
To arrange an appointment call the WIC office. WIC Participants learn how to: Use foods to improve your family\'s health. Get information on healthy lifestyles for pregnant women. Feed your baby and breast feed if desired. Help your children learn to eat healthy foods. Use your WIC checks to buy
Read more
---
7701 Wise Avenue
Baltimore, MD - 21222
410-887-6000

Website
Office hours Call for appointmentMon-Fri: 8-4:30 Welcome!The Maryland WIC Program is a supplemental nutrition program for women, infants and children under the age 5.About WIC. WIC is a federally funded program that provides healthy supplemental foods and nutrition counseling for pregnant women, new
Read more
---