New York WIC Programs, Clinics, and Office Locations
Home
» New York

New York WIC Program Locations
Find local WIC offices to apply for WIC below. We have listed all of the WIC offices that we have located in New York on the right. Find your local WIC location using our New York search below.

---
Search WIC Clinics By New York City:
Enter city name in New York
:
---

New York WIC Further Benefits
Research has shown that there is no better food than breast milk for a baby's first year of life. Breastfeeding provides many health, nutritional, economical and emotional benefits to mother and baby. Since a major goal of the WIC Program is to improve the nutritional status of infants, WIC mothers are encouraged to breastfeed their infants. WIC has historically promoted breastfeeding to all pregnant women as the optimal infant feeding choice, unless medically contraindicated.

WIC mothers choosing to breastfeed are provided information through counseling and breastfeeding educational materials.
Breastfeeding mothers receive follow-up support through peer counselors.
Breastfeeding mothers are eligible to participate in WIC longer than non-breastfeeding mothers.
Mothers who exclusively breastfeed their infants receive an enhanced food package.
Breastfeeding mothers can receive breast pumps, breast shells or nursing supplementers to help support the initiation and continuation of breastfeeding.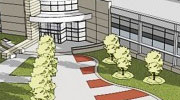 230 Aaron Court
Kingston, NY - 12401
(845)340-3965

Ulster County Health Department is a local WIC clinic in New York. This clinic is located in Ulster County.We have satellite programs that run in New Paltz, Saugerties, and Ellenville once every two weeks at each site. The best contact number is the main number (845) 340-3965 which always stat
View Full Details
---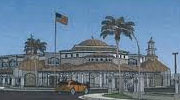 650 Franklin Street, suite 200
Schenectady, NY - 12307
518-346-8818

Schenectady County Public Health Services is a local WIC clinic in New York. This clinic is located in Schenectady County. To apply for WIC at this office you must qualify. Call the office for further details. 1. A pregnant woman. 2. An infant or child up to 5 years old. 3. A mother of a ba
View Full Details
---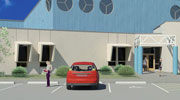 CCNS WOODSIDE WIC PROGRAM HOURS OF OPERATION Monday & Tuesday: 8:30 a.m. - 4:30p.m. Wednesday - Friday: 8:00 a.m. - 4:30 p.m. Directions: Woodside: (Subway) Take the 7 train to 61st– Woodside; (Bus): Take the Q60 or Q18 bus to 65th Place and Queens Blvd.
View Full Details
---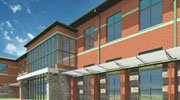 49-02 Queens Blvd.
Woodside, NY - 11377
718-779-8828

Email
View Full Details
---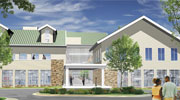 1901 1st Ave. at 97th St.
New York, NY - 10029
212-423-7395

Email
View Full Details
---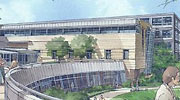 2 Murray Hill Drive
Mt. Morris, NY - 14510
585-243-7530

Livingston County Department of Health is a local WIC clinic in New York. This clinic is located in Wyoming County. To apply for WIC at this office you must qualify. Call the office for further details. 1. A pregnant woman. 2. An infant or child up to 5 years old. 3. A mother of a baby that is
View Full Details
---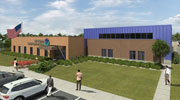 112 East Post Road, 1st Floor
White Plains, NY - 10601
914-995-5427

Westchester County Department of Health is a local WIC clinic in New York. This clinic is located in Westchester County. To apply for WIC at this office you must qualify. Call the office for further details. 1. A pregnant woman. 2. An infant or child up to 5 years old. 3. A mother of a baby tha
View Full Details
---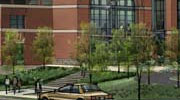 165 Main Street
Ossining, NY - 10562
914-941-1263

Open Door Family Medical Center is a local WIC clinic in New York. This clinic is located in Westchester County. To apply for WIC at this office you must qualify. Call the office for further details. 1. A pregnant woman. 2. An infant or child up to 5 years old. 3. A mother of a baby that is up
View Full Details
---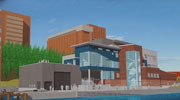 107 West 4th Street
Mount Vernon, NY - 10550
914-699-7200

Mt. Vernon Neighborhood Health Center, Inc is a local WIC clinic in New York. This clinic is located in Westchester County. To apply for WIC at this office you must qualify. Call the office for further details. 1. A pregnant woman. 2. An infant or child up to 5 years old. 3. A mother of a baby
View Full Details
---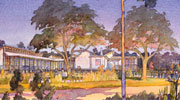 29 North Hamilton Street
Poughkeepsie, NY - 12601
845-452-6478

Hudson River Healthcare, Inc is a local WIC clinic in New York. This clinic is located in Westchester County. To apply for WIC at this office you must qualify. Call the office for further details. 1. A pregnant woman. 2. An infant or child up to 5 years old. 3. A mother of a baby that is up to
View Full Details
---