Massachusetts WIC Program Locations Find local WIC offices to apply for WIC below. We have listed all of the WIC offices that we have located in Massachusetts on the right. Find your local WIC location using our Massachusetts search below.

We have also listed the top cities in Massachusetts on the right side of the page (OR below for mobile visitors).
Cities in Massachusetts
Find a wic clinic in your city.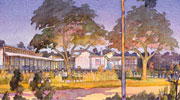 120 Liverpool St.
East Boston, MA - 02128
(617) 568-6440

Website
Office hours Mon – Fri & 2 Sat East Boston WIC Program is a main WIC location for the area. If this is the closest WIC office to your home, please call to make an appointment to apply or ask for a closer WIC location to your home. WIC has day, evening and Saturday appointments available.
Read more
---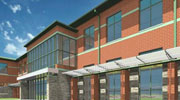 165 Tor Court
Pittsfield, MA - 01201
(413) 445-9429

Website
Office hours Mon, Tues, Wed, Fri & 1 Sat/month Berkshire North WIC Program is a main WIC location for the area. If this is the closest WIC office to your home, please call to make an appointment to apply or ask for a closer WIC location to your home. WIC has day, evening and Saturday appointmen
Read more
---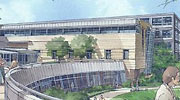 387 Quarry Street
Fall River, MA - 02723
(508) 679-9349

Website
Office hours Mon – Fri & 3rd Sat Fall River WIC Program is a main WIC location for the area. If this is the closest WIC office to your home, please call to make an appointment to apply or ask for a closer WIC location to your home. WIC has day, evening and Saturday appointments availabl
Read more
---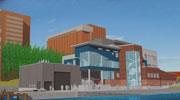 874 Purchase Street
New Bedford, MA - 02740
(508) 997-1500

Website
Office hours Mon-Fri, 1st & 3rd Sat New Bedford WIC Program is a main WIC location for the area. If this is the closest WIC office to your home, please call to make an appointment to apply or ask for a closer WIC location to your home. WIC has day, evening and Saturday appointments availab
Read more
---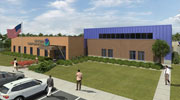 305 Essex St
Lawrence, MA - MA
01840

Website
Office hours Mon-Fri, 1st Sat Lawrence WIC Program is a main WIC location for the area. If this is the closest WIC office to your home, please call to make an appointment to apply or ask for a closer WIC location to your home. WIC has day, evening and Saturday appointments available. WIC even has wa
Read more
---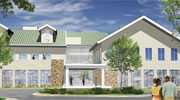 45-47 Kirk St
Lowell, MA - 01852
978-454-6397

Website
Office hours Mon – Fri and 1st & 3rd Sat The Massachusetts Women, Infants and Children (WIC) Nutrition Program provides nutrition and health education and other services free of charge to Massachusetts families who qualify. Participants receive checks for baby food, brown rice, canned fis
Read more
---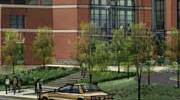 29 Pine Street
Southbridge, MA - 01550
(508) 765-0139

Website
Office hours Mon-Fri South Central WIC Program is a main WIC location for the area. If this is the closest WIC office to your home, please call to make an appointment to apply or ask for a closer WIC location to your home. WIC has day, evening and Saturday appointments available. WIC even has walk-i
Read more
---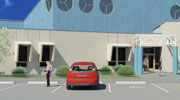 95 Pine Street
Attleboro, MA - 02703
508-226-4543

Website
Office Hours (Attleboro): Mon, Tues, Thur & Fri Brief Program Description: WIC is a special nutrition and health care program for Women, Infants, and Children. WIC provides dietary assessment and counseling, nutrition education, food checks, immunizations, assessment, voter registration, fa
Read more
---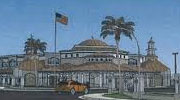 145 South Street
Boston, MA - 02111
(617) 521-6777

Website
Office hours Mon-Sat South Cove WIC Program is a main WIC location for the area. If this is the closest WIC office to your home, please call to make an appointment to apply or ask for a closer WIC location to your home. WIC has day, evening and Saturday appointments available. WIC even has walk-in h
Read more
---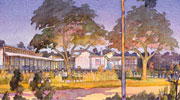 4 Ocean Street
Beverly, MA - 01915
(978) 922-2110

Website
WIC Hours: Open every Thursday The Massachusetts Women, Infants and Children (WIC) Nutrition Program provides nutrition and health education and other services free of charge to Massachusetts families who qualify. Participants receive checks for baby food, brown rice, canned fish, cereal, c
Read more
---