New York WIC Program Locations Find local WIC offices to apply for WIC below. We have listed all of the WIC offices that we have located in New York on the right. Find your local WIC location using our New York search below.

We have also listed the top cities in New York on the right side of the page (OR below for mobile visitors).
Cities in New York
Find a wic clinic in your city.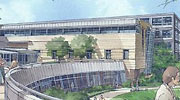 2 Genesee Street
Cherry Valley, NY - 13320
607.433.8000

Website
Wic outreach location. Days: 3rd Friday of every month from 8:00 am - 5:00 pm.
Read more
---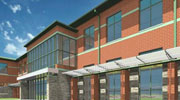 375 West Onondaga Street, Room 12
Syracuse, NY - 13202
315-435-3304

Website
Office hours Call for hours WIC Program - Women, Infants, Children The Special Supplemental Nutrition Program for Women, Infants and Children (WIC) offers nutrition education, breastfeeding support, referrals and a variety of nutritious foods to low-income pregnant, breastfeeding or postpartum women
Read more
---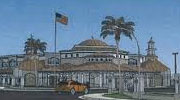 462 First Avenue, Hospital Bldg 20, Ground Floor
New York, NY - 10016
212-562-6124

Website
Office hours Call for hours WIC Program - Women, Infants, Children The Special Supplemental Nutrition Program for Women, Infants and Children (WIC) offers nutrition education, breastfeeding support, referrals and a variety of nutritious foods to low-income pregnant, breastfeeding or postpartum women
Read more
---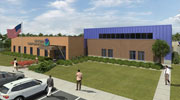 2094 Pitkin Avenue
Brooklyn, NY - 11207
718-240-0470

Website
Office hours Call for hours WIC Program - Women, Infants, Children The Special Supplemental Nutrition Program for Women, Infants and Children (WIC) offers nutrition education, breastfeeding support, referrals and a variety of nutritious foods to low-income pregnant, breastfeeding or postpartum women
Read more
---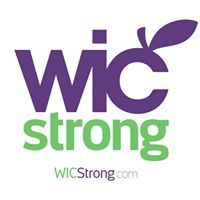 460 Main St.
Bolivar, NY - 14715
(585) 593-2533

Website
Clinic Hours: 4th Tue of every month: 9:30am – 2:30pm Eligibility: A pregnant woman; An infant or child up to 5 years old; A mother of an infant up to 6 months old; or A breastfeeding mother with an infant up to 12 months old. A father or caretaker applying for their
Read more
---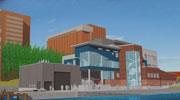 506 Lenox Avenue, Samuel Kountz Pavilion, Rm 124
New York, NY - 10037
212-939-2730

Website
Office hours Mon-Wed from 8:00 AM to 8:00 PM Thursday and Friday from 8:00 AM to 5:00 PMSaturday from 8:00 AM to 4:00PM WIC Program - Women, Infants, Children The Special Supplemental Nutrition Program for Women, Infants and Children (WIC) offers nutrition education, breastfeeding support, referrals
Read more
---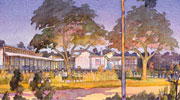 1 Leo Moss Drive, Suite 4010
Olean, NY - 14760
716-373-8057

Website
Office hours 2nd Wed 9:30am-1pm WIC Program - Women, Infants, Children The Special Supplemental Nutrition Program for Women, Infants and Children (WIC) offers nutrition education, breastfeeding support, referrals and a variety of nutritious foods to low-income pregnant, breastfeeding or postpartum w
Read more
---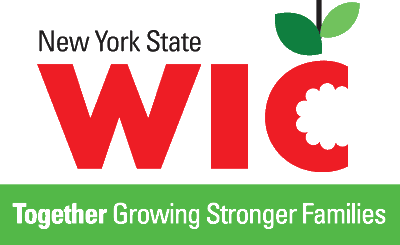 112 East Post Road
White Plains, NY - 10601
(914) 995-6350

Website
Westchester County Department of Health is a local WIC clinic in New York. This clinic is located in Westchester County. To apply for WIC at this office you must qualify. Call the office for further details. 1. A pregnant woman. 2. An infant or child up to 5 years old. 3. A mother of a
Read more
---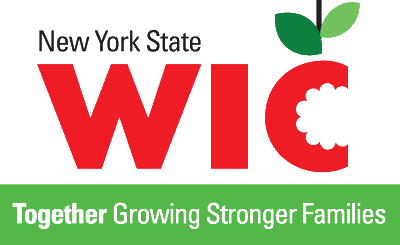 50 Community Lane
Liberty, NY - 12754
845-292-5910

Website
Sullivan County Public Health Nursing Service is a local WIC clinic in New York. This clinic is located in Sullivan County. To apply for WIC at this office you must qualify. Call the office for further details. 1. A pregnant woman. 2. An infant or child up to 5 years old. 3. A mother of
Read more
---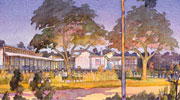 2601 Ocean Parkway, Rm 1n1
Brooklyn, NY - 11235
(718) 616-4338

Website
Office hours Monday-Friday from 8:00AM to 7:00PMSaturday 8:00am to 4:00pm WIC Program - Women, Infants, Children The Special Supplemental Nutrition Program for Women, Infants and Children (WIC) offers nutrition education, breastfeeding support, referrals and a variety of nutritious foods to lo
Read more
---