Passaic, New Jersey
WIC Programs, WIC Clinics, and Office Locations
Home
»
New Jersey WIC Programs
» Passaic
View our list of WIC Clinics, Office Locations and Programs in Passaic, New Jersey below. Select the location to find out more specific information.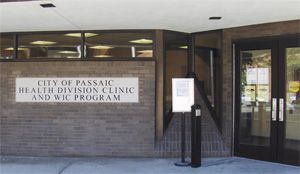 333 Passaic Street
Passaic, NJ - 07055
(973) 365-5620

Website
Potential applicants should call the WIC Office for more information.

Services Provided at this Location:
Food vouchers for nutritious food items such as milk, cheese, juice, cereal, eggs, beans or peanut butter, whole grain foods, a voucher for fruits and vegetables and canned fish (for exclusively breastfeeding mothers), infant formula, infant cereal, infant fruits and vegetab
View Full Details
---
Area WIC Clinics
Due to the small number of WIC options in Passaic we have listed some area listings below. All are within 30 miles of Passaic.
185 6th Avenue
Paterson, NJ - 07524
(973) 754-4575
WIC Clinic Location: 5.47 miles from Passaic

Website
The Special Supplemental Nutrition Program for Women, Infants and Children (WIC) was created by Congress as a result of research findings indicating that a substantial number of pregnant, breastfeeding, and postpartum women, infants and children are predisposed to inadequate nutrition due to low income. WIC was created to serve as an adjunct...
View Full Details
---
44 William Street
East Orange, NJ - 07017
973-395-8960
WIC Clinic Location: 7.65 miles from Passaic

This WIC location handles the WIC applications and service for these cities in Essex County. Fairfield, Verona, West Caldwell, Essex Falls, Cedar Grove, Glen Ridge, North Caldwell, Caldwell, Montclair, Orange, East Orange, West Orange, South Orange, Bloomfield, Belleville, Nutley, Millburn, Livingston, Roseland. Offi...
View Full Details
---
407 39th Street
Union City, NJ - 07087
(201) 866-4700
WIC Clinic Location: 7.80 miles from Passaic

Website
This office serves the Hudson County area WIC program....
View Full Details
---
110 Williams Street
Newark, NJ - 07102
(973) 733-7628
WIC Clinic Location: 9.05 miles from Passaic

Essex county WIC program is administered here. City of Newark WIC program. WIC Benefits and Services: WIC checks for nutritious foods (cashed at grocery stores)Nutrition education and counselingBreastfeeding education and supportImmunization screening and referralsReferrals for free or reduced cost health ...
View Full Details
---
1111 Amsterdam Avenue, Travers Bldg, Ground Floor
New York, NY - 10025
212-523-6314
WIC Clinic Location: 9.27 miles from Passaic

St. Luke's-Roosevelt Hospital Center is a local WIC clinic in New York. This clinic is located in New York County. To apply for WIC at this office you must qualify. Call the office for further details. 1. A pregnant woman. 2. An infant or child up to 5 years old. 3. A mother of a baby that is up to six months old ...
View Full Details
---