Mississippi WIC Program Locations Find local WIC offices to apply for WIC below. We have listed all of the WIC offices that we have located in Mississippi on the right. Find your local WIC location using our Mississippi search below.

We have also listed the top cities in Mississippi on the right side of the page (OR below for mobile visitors).
Cities in Mississippi
Find a wic clinic in your city.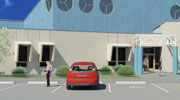 266 Hwy 82 West
Indianola, MS - 38751
662-887-5986

Website
Office HoursMon-Fri: 8-5pmCall for AppointmentWIC.WIC is a special supplemental food program for pregnant, breastfeeding, and post-partum women, infants, and children under five years of age. WIC helps you and your baby get healthy foods and healthy advice in the first years of life.Who is Eligible?
Read more
---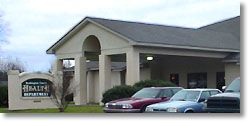 1633 Hospital Street
Greenville, MS - 38701
662-332-8177

Website
Office HoursMonday and Friday8:30 a.m. to 4:30 p.m.Call for appointment.WIC.WIC is a special supplemental food program for pregnant, breastfeeding, and post-partum women, infants, and children under five years of age. WIC helps you and your baby get healthy foods and healthy advice in the first year
Read more
---

WIC service provider:Administrative Office Hours:Monday - Thursday 8:00 A.M. - 6:00 P.M.Friday 8:00 A.M. - 12:00 P.M. Appointment Line Hours:Monday: 7am–8pmTuesday: 7am–8pmWednesday: 7am–8pmThursday: 7am–8pmFriday: 7am–8pm
Read more
---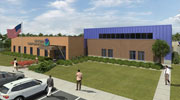 711 Third Street
Cleveland, MS - 38732
(662) 843-2706

Website
Office Hours Tuesday, Thursday and Friday 8:00 a.m. to 5:00 p.m. Call for appointment. Wic. WIC is a special supplemental food program for pregnant, breastfeeding, and post-partum women, infants, and children under five years of age. WIC helps you and your baby get healthy foods and heal
Read more
---

7225 Hwy 17
North Carrollton, MS - 38947
662-237-9224

Website
Office HoursTuesday and Friday8:00 a.m. to 5:00 p.m..Call for appointment.WIC.WIC is a special supplemental food program for pregnant, breastfeeding, and post-partum women, infants, and children under five years of age. WIC helps you and your baby get healthy foods and healthy advice in the first ye
Read more
---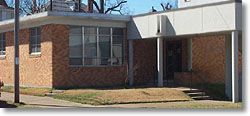 230 East Broadway St
Yazoo City, MS - 39194
662-746-3713

Website
Office HoursTuesday and Thursday8:00 a.m. to 5:00 p.m.Call for appointment.WIC.WIC is a special supplemental food program for pregnant, breastfeeding, and post-partum women, infants, and children under five years of age. WIC helps you and your baby get healthy foods and healthy advice in the first y
Read more
---

16463 Hwy 49 N
Belzoni, MS - 39038
662-247-1861

Website
Office HoursMonday and Wednesday8:00 a.m. to 5:00 p.m.Call for appointment.WIC.WIC is a special supplemental food program for pregnant, breastfeeding, and post-partum women, infants, and children under five years of age. WIC helps you and your baby get healthy foods and healthy advice in the first y
Read more
---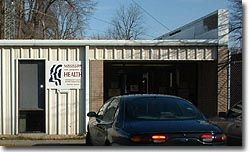 208 Wilson Street
Sumner, MS - 38957
662-375-8345

Website
Office HoursMonday, Tuesday, Wednesday, Friday and the first Thursday of each month8:00 to 5:00 p.m.Call for appointment.WIC.WIC is a special supplemental food program for pregnant, breastfeeding, and post-partum women, infants, and children under five years of age. WIC helps you and your baby get h
Read more
---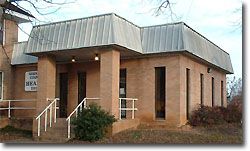 1240 Fairground Road, Suite A
Grenada, MS - 38901
662-226-3711

Website
Office HoursMonday, Wednesday, Thursday, and Friday8:00 a.m. to 5:00 p.m.Call for appointment.WIC.WIC is a special supplemental food program for pregnant, breastfeeding, and post-partum women, infants, and children under five years of age. WIC helps you and your baby get healthy foods and healthy ad
Read more
---

381 Highway 51 South
Batesville, MS - 38606
662-563-4616

Website
Office HoursTuesday–Friday8:00 a.m. to 5:00 p.m.Call for appointment.WIC.WIC is a special supplemental food program for pregnant, breastfeeding, and post-partum women, infants, and children under five years of age. WIC helps you and your baby get healthy foods and healthy advice in the first years
Read more
---