Alabama WIC Program Locations Find local WIC offices to apply for WIC below. We have listed all of the WIC offices that we have located in Alabama on the right. Find your local WIC location using our Alabama search below.

We have also listed the top cities in California on the right side of the page (OR below for mobile visitors).
Cities in California
Find a wic clinic in your city.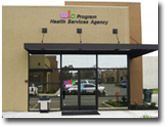 1424 Mitchell Road
Ceres, CA - 95307
209-558-7377

Website
WIC Hours: M, T, Th, F: 8:30am - 5:15pmWed 9:30am - 6:15pm
Read more
---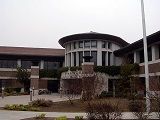 251 East Hackett Road
Modesto, CA - 95358
209-558-7377

Website
Hours: M, T, Th, F: 8:15am - 5:15pmWed 9:15am - 6:15pmLocation: Community Services Agency BuildingEnter the building entrance on the left, StanWorks entrance. WIC is the first office on your left when entering the building.
Read more
---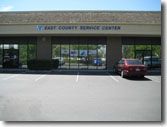 1405 West F St., Suite J
Oakdale, CA - 95361
209-558-7377

Website
WIC Hours: M, Th 8:30pm - 5:15pm Wed 9:30am - 6:15pm
Read more
---
66 N. El Circulo Drive
Patterson, CA - 95363
209-558-7377

Website
WIC Hours: Tuesdays and Fridays from 8:30am - 5:15pm
Read more
---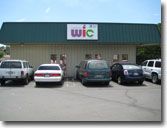 1125 N. Golden State Blvd. Suites #A & B
Turlock, CA - 95380
209-558-7377

Website
WIC Hours: Mondays, Thursdays, Fridays: 8:30am - 5:15pmWed 9:30am - 6:15pm
Read more
---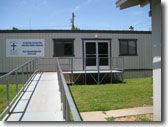 325 D Street #2
Waterford, CA - 95386
209-558-7377

Website
Office location: Community Baptist ChurchHours: 8:00am - 4:15pmSecond & Fourth Tuesday of each month
Read more
---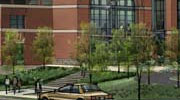 1381 University St.
Healdsburg, CA - 9544
(707) 431-0831

Website
Call us at (707) 431-0831 to begin your application, find out what you need to bring in, and make an appointment to complete the application process. At your appointment we will determine whether or not you and/or your children qualify for WIC. You will receive an orientation to the WIC Program, inc
Read more
---
8465 Old Redwood Hwy, Suite 310
Windsor, CA - 95492
(707) 431-0831

Website
Call us at (707) 431-0831 to begin your application, find out what you need to bring in, and make an appointment to complete the application process. At your appointment we will determine whether or not you and/or your children qualify for WIC. You will receive an orientation to the WIC Program, inc
Read more
---
223A S.Cloverdale Blvd.
Cloverdale, CA - 9542
(707) 431-0831

Website
Call us at (707) 431-0831 to begin your application, find out what you need to bring in, and make an appointment to complete the application process. At your appointment we will determine whether or not you and/or your children qualify for WIC. You will receive an orientation to the WIC Program, inc
Read more
---
Hours: Monday-Friday 7:30 AM to 4:30 PM Shares a lobby with a county vaccination clinic. Stanwell Circle is off of Stanwell Drive, just north of Concord Avenue. There is also a food bank produce truck that distributes food out front at 3 pm on the first and third Wednesdays of each month, exce
Read more
---