Missouri WIC Programs, Clinics, and Office Locations
Home
» Missouri

Missouri WIC Program Locations
Find local WIC offices to apply for WIC below. We have listed all of the WIC offices that we have located in Missouri on the right. Find your local WIC location using our Missouri search below.

---
Search WIC Clinics By Missouri City:
Enter city name in Missouri
:
---

Missouri WIC Further Benefits
Research has shown that there is no better food than breast milk for a baby's first year of life. Breastfeeding provides many health, nutritional, economical and emotional benefits to mother and baby. Since a major goal of the WIC Program is to improve the nutritional status of infants, WIC mothers are encouraged to breastfeed their infants. WIC has historically promoted breastfeeding to all pregnant women as the optimal infant feeding choice, unless medically contraindicated.

WIC mothers choosing to breastfeed are provided information through counseling and breastfeeding educational materials.
Breastfeeding mothers receive follow-up support through peer counselors.
Breastfeeding mothers are eligible to participate in WIC longer than non-breastfeeding mothers.
Mothers who exclusively breastfeed their infants receive an enhanced food package.
Breastfeeding mothers can receive breast pumps, breast shells or nursing supplementers to help support the initiation and continuation of breastfeeding.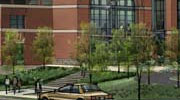 Call for local WIC information.
View Full Details
---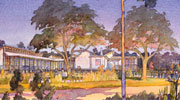 410 Teaco Rd
Kennett, MO - 63857
573-888-9441

Website
WIC Hours: Mondays through Fridays 8am - 4pm. WIC helps supply nutritious foods so that pregnant women, new moms and young children eat well, learn about nutrition and stay healthy. WIC helps children reach their full growth potential and WIC children enter school ready to learn and show better
View Full Details
---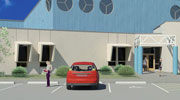 118 E Main St
Malden, MO - 63863
573-276-3646

WIC hours: 8am - 4pm Wednesdays and Thursdays. WIC is a nutrition program that helps mothers and young children eat well and stay healthy. WIC services available include nutrition and health education, vouchers to buy healthy foods for mothers and their children, personal counseling about nutrit
View Full Details
---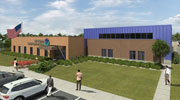 1001 North Highway 25
Bloomfield, MO - 63825
(573) 568-4593

Email
Public health center offers a wide range of services for preventive health care and environmental health services. Also offers health education, communicable disease control and reporting, WIC program, pregnancy testing, Flu vaccine, family planning and v
View Full Details
---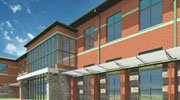 919 E Malone Ave
Sikeston, MO - 63801
(573) 471-4044

Email
Public health center offers wide range of health services including health education, WIC, Medicaid for children, family planning, communicable disease control and reporting, and Flu vaccines.
View Full Details
---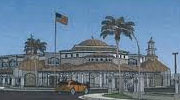 406 North Spring Street, Suite 1
Perryville, MO - 63775
(573) 547-6564

Email
Public health department for Perry County. Provides health and sanitation services. Additional services include pregnancy testing, WIC, Head Injury case management, immunizations, lead screenings, and additional health screenings and services.
View Full Details
---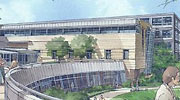 1200 East Marshall St
Charleston, MO - 63834
(573) 683-2191

Community agency that provides services to prevent illnesses and protect the environment of the county. Services are provided to men, women, children and infants regardless of income. Health services include birth control, childhood immunizations,blood pr
View Full Details
---