Alabama WIC Program Locations Find local WIC offices to apply for WIC below. We have listed all of the WIC offices that we have located in Alabama on the right. Find your local WIC location using our Alabama search below.

We have also listed the top cities in Texas on the right side of the page (OR below for mobile visitors).
Cities in Texas
Find a wic clinic in your city.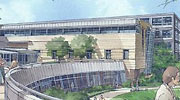 2508 Durwood Street
Austin, TX - 78704
(512) 972-4942

Hours: Monday 7:30am-6:30pm Closed 12:00pm-1:00pmTuesday 7:30am-6:30pm Closed 12:00pm-1:00pmWednesday ClosedThursday 7:30-4:00pm closed 12:00pm-12:30pmFriday Closed Please call us to confirm our hours as they are subject to change without notice.
Read more
---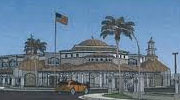 405 West Stassney Lane
Austin, TX - 78745
(512) 972-4942

Website
Hours:Monday 7:30am-7:00pm Closed 12:00pm-1:00pmTuesday 7:30am-7:00pm Closed 12:00pm-1:00pmWednesday 7:30am-4:30pm Closed 12:00pm-12:30pmClosed 2nd Wednesday of the monthThursday 7:30-4:30pm closed 12:00pm-12:30pmFriday 7:30am-12:00pmOpen 2nd Saturday
Read more
---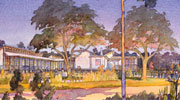 2800 Webberville Road
Austin, TX - 78702
(512) 972-4942

Hours: Monday 7:30am-6:30pm Closed 12:00pm-1:00pmTuesday 7:30am-6:30pm Closed 12:00pm-1:00pmWednesday 7:30am-4:00pm Closed 12:00pm-12:30pmClosed 2nd Wednesday of the monthFriday 7:30am-11:00pmOpen 2nd Saturday 8:00am-12:00pmPlease call us to confirm ou
Read more
---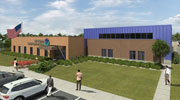 6801 S Ih 35, Suites I And J
Austin, TX - 78744
(512) 972-4942

Website
Hours:Monday 7:30am-7:00pm Closed 12:00pm-1:00pmTuesday 7:30am-7:00pm Closed 12:00pm-1:00pmWednesday 7:30am-4:30pm Closed 12:00pm-12:30pmClosed 2nd Wednesday of the monthThursday 7:30-4:30pm closed 12:00pm-12:30pmFriday 7:30am-12:00pmOpen 2nd Saturday
Read more
---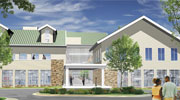 8656 Hwy 71 West Bldg A
Austin, TX - 78735
(512) 972-4942

Website
Hours: Wednesday 8am to 4:30pm, closed 12 noon to 12:30pm (Closed the second Wednesday of each month) Friday 8am to 12 noonPlease call us to confirm our hours as they are subject to change without notice. Oak Hill Clinic is a local WIC clinic in TX. To apply for
Read more
---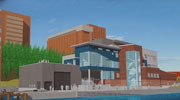 7500 Blessing Avenue
Austin, TX - 78752
(512) 972-4942

Website
Hours:Monday 7:30am-7:00pm Closed 12:00pm-1:00pmTuesday 7:30am-7:00pm Closed 12:00pm-1:00pmWednesday 7:30am-4:30pm Closed 12:00pm-12:30pmClosed 2nd Wednesday of the monthThursday 7:30-4:30pm closed 12:00pm-12:30pmFriday 7:30am-12:00pmOpen 2nd Saturday
Read more
---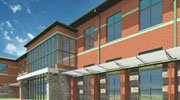 3518 Fm 973 South
Del Valle, TX - 78617
(512) 972-4942

Website
Hours: Thursday 8:00-4:30pm closed 12:00pm-12:30pm Please call us to confirm our hours as they are subject to change without notice. Del Valle Clinic is a local WIC clinic in TX. To apply for WIC at Del Valle Clinic please call for an appointment and updated hours. Hours in WIC Offices are always
Read more
---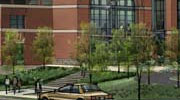 8701-A Research Blvd
Austin, TX - 78758
(512) 972-4942

Website
Hours:Monday 8:00am-4:30pm Closed 12:00pm-12:30pmTuesday 8:00am-4:30pm Closed 12:00pm-12:30pmWednesday 8:00am-4:30pm Closed 12:00pm-12:30pmClosed 2nd Wednesday of the monthThursday 8:00am-4:30pm Closed 12:00pm-12:30pmFriday &nb
Read more
---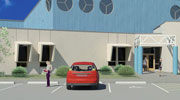 600 W Carrie Manor St
Manor, TX - 78653
(512) 972-4942

Website
Only Hours:Tuesday 7:30am-6:30pm Closed 12:00pm-1:00pmThursday 7:30am-5:00pm Closed 12:00pm-12:30pm Please call us to confirm our hours as they are subject to change without notice. MANOR CLINIC is a local WIC clinic in TX. To apply for WIC at MANOR CLINIC please call for an app
Read more
---
15822-b Foothill Farms Loop
Pflugerville, TX - 78660
(512) 972-4942

Hours:Monday 7:30am-7:00pm Closed 12:00pm-1:00pmTuesday 7:30am-7:00pm Closed 12:00pm-1:00pmWednesday 7:30am-4:30pm Closed 12:00pm-12:30pmClosed 2nd Wednesday of the monthThursday 7:30-4:30pm closed 12:00pm-12:30pmFriday 7:30am-12:00pmOpen 2nd Sat
Read more
---