Texas WIC Program Locations Find local WIC offices to apply for WIC below. We have listed all of the WIC offices that we have located in Texas on the right. Find your local WIC location using our Texas search below.

We have also listed the top cities in Texas on the right side of the page (OR below for mobile visitors).
Cities in Texas
Find a wic clinic in your city.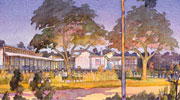 405 West Stassney Lane
Austin, TX - 78745
(512) 972-4942

Website
Hours:Monday 7:30am-7:00pm Closed 12:00pm-1:00pmTuesday 7:30am-7:00pm Closed 12:00pm-1:00pmWednesday 7:30am-4:30pm Closed 12:00pm-12:30pmClosed 2nd Wednesday of the monthThursday 7:30-4:30pm closed 12:00pm-12:30pmFriday 7:30am-12:00pmOpen 2nd Saturday
Read more
---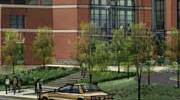 100 West 3rd St
Georgetown, TX - 78626
512-943-3680

Hours: 8:00-7:00,(MON);8:00-5:00,(TUE/WED/THU);LUNCH OPEN,8:00-3:00,(FRI); Please call us to confirm our hours as they are subject to change without notice. Georgetown Health Clinic is a local WIC clinic in TX. To apply for WIC at Georgetown Health Clinic please call for an appointment and updated h
Read more
---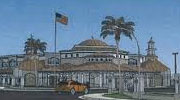 2922b Mlk Jr Boulevard
Dallas, TX - 75215
214-670-7200

Hours: 9:00-6:00,(MON/TUE);8:00-6:30,(WED);9:00-6:00,(THU);8:00-3:00,(FRI); Martin Luther King Jr Health is a local WIC clinic in TX. To apply for WIC at Martin Luther King Jr Health please call for an appointment a
Read more
---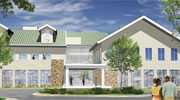 8701-A Research Blvd
Austin, TX - 78758
(512) 972-4942

Website
Hours:Monday 8:00am-4:30pm Closed 12:00pm-12:30pmTuesday 8:00am-4:30pm Closed 12:00pm-12:30pmWednesday 8:00am-4:30pm Closed 12:00pm-12:30pmClosed 2nd Wednesday of the monthThursday 8:00am-4:30pm Closed 12:00pm-12:30pmFriday &nb
Read more
---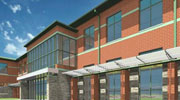 2001 SE Green Oaks Blvd, Suite 150
Arlington, TX - 76018
817-321-5400

Website
Office HoursMON/TUE/WED/THU/FRI :9:00-6:00 LUNCH 13:00-14:00SAT :8:00-5:00 1 SAT/MONTHWIC Eligibility: Who is eligible and who can apply?Pregnant women. Women who are breastfeeding a baby under 1 year of age. Women who have had a baby in the past six months. Parents, step-parents, guardians, an
Read more
---

Office HoursHoursTuesday 8:00 am to 12:00 pm1:00 pm to 7:00 pm Monday, Wednesday, Thursday8:00 am to 12:00 pm 1:00pm to 5:00 pmFriday8:00 am to 2:00 pm1st Saturday of month8:00 am to 2:00 pm(except on Holiday weekends)WIC EligibilityWho is eligible and who can apply?Pregnant womenWomen who are breas
Read more
---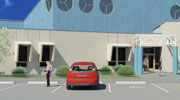 2503 South Main, Suite F
Stafford, TX - 77477
281-499-1894

Website
Office Hours MON :10:00-7:00TUE :8:00-6:00WED/THU :8:00-5:00FRI :8:00-3:002ND SAT :7:30-1:00WIC Eligibility: Who is eligible and who can apply?Pregnant women. Women who are breastfeeding a baby under 1 year of age. Women who have had a baby in the past six months. Parents, step-parents, guardians, a
Read more
---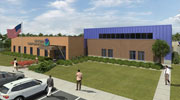 620 W Clark St
Bartlett, TX - 76511
512-238-2109

Hours: 2nd and 3rd Tuesday 1:00pm-4:00pm. Please call us to confirm our hours as they are subject to change without notice. BARTLETT HEAD START is a local WIC clinic in TX. To apply for WIC at BARTLETT HEAD START please call for an appointment and updated hours. Hours in WIC Offices are always subje
Read more
---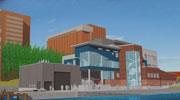 4113 Denton Highway
Haltom City, TX - 76117
817-321-5400

Office Hours MON/TUE/WED/THU/FRI :9:00-6:00 LUNCH 13:00-14:00SAT/2ND/4TH SAT :8:00-5:00 1 SAT/MONTHWIC Eligibility: Who is eligible and who can apply?Pregnant women. Women who are breastfeeding a baby under 1 year of age. Women who have had a baby in the past six months. Parents, step-parents,
Read more
---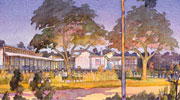 6201 Bonhomme Suite 300
Houston, TX - 77036
832-393-5427

Website
Office HoursMON :9:00-6:00TUE/WED/THU/FRI :8:00-5:002ND SAT/4TH SAT :8:00-12:00WIC Eligibility: Who is eligible and who can apply?Pregnant women. Women who are breastfeeding a baby under 1 year of age. Women who have had a baby in the past six months. Parents, step-parents, guardians, and foster par
Read more
---